Plastic pollution is an urgent global issue on the cusp of constituting 'planetary boundary threat'
Manawatū River Source to Sea (an entity of ENM) is working together with Massey University's Zero Waste Academy on this project. 11,163 pieces of litter from 41 randomly selected 100 square metre sections of Palmerston North's urban streams have been collected, cleaned, dried, sorted and measured by citizen scientists to establish a baseline of the plastics currently lingering in our streams.
By engaging the public in data collection, sorting and solution formation a diverse range of people have had a hands-on opportunity to learn about the scientific method used and increased their awareness of plastic pollution in our own back yard.
Over 1000 people have engaged in the project to date! The work has been physically challenging and quite dirty, but also eye-opening and life-enhancing. We hope that new conversations, ideas, behaviours and strategies for improving the situation in our streams, rivers and oceans will continue to emerge from this work.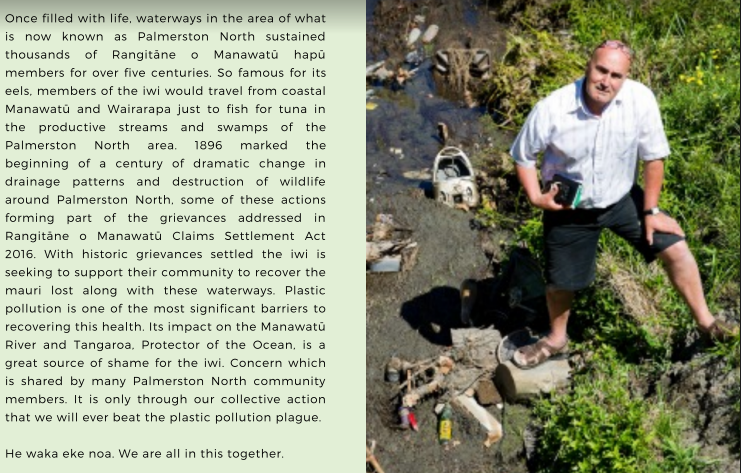 Want to Know More?
Read the Palmy's Plastic Pollution Challenge (PPPC) report here
Watch the video on Plastic Pollution Challenge (PPPC) here
Click here to view the slides
that were presented at the Palmy's Plastic Challenge Launch Event (you will need to enable popups if this link isn't working).
Check out our
all our published project posters here.
These include our methodology, initial findings, images of collected litter and categories used to sort the litter, team photos, and community engagement information.
Keep up to date...
You can keep up to date with any news and stories from the project on the project's Facebook Page or over on Instagram.