Welcome to Environment Network Manawatū
Be part of the solution to environmental challenges.
---
The Environmental Initiatives Fund Large Grants Round opens 1st February 2022.
ENM administers the Environmental Initiatives Fund to support Palmerston North-based community initiatives that improve environmental outcomes. Small Grants (up to $1000) and Large Grants (between $1000 and $12,000) are available for projects that align with PNCC's Eco-City Strategy priorities, and any identified priorities of the network.
Applications for Small Grants (up to $1000) can be made by individuals and organisations at any time, - Find out more here.
Applications for Large Grants can be made between 1st February- 15th March 2022 - Find out more here.
Drop in sessions where you can come and talk to us in person about your potential application will take place on Thursday 27th January from 1-4pm and Wednesday 23rd February from 10-12am and 2-4pm. These will take place at the ENM offices, 145 Cuba Street, PN.
Read about all the 2021 Large Grant recipients at this link and read inspiring stories of the projects 2021 grants helped make happen by clicking here.
Gift a Predator Trap Donation
For a special occasion, or just to say you care!
Donate to our local biodiversity this year.
A donation will allow a predator trap to be deployed in the Ruahine Ranges
A predator trap deployed in the Ruahine Ranges is the perfect waste-free gift to help bring kiwi back to the area.
Rats, stoats, possums, wild cats and hedgehogs destroy bird life by attacking small chicks and eating eggs. When you donate a trap as a gift, your money will be put towards the installation of traps to kill these alien predators.
We are hoping to deploy up to 1000 traps in the Ruahine Ranges over 2021-22. Your donation will help in significantly decreasing predator numbers and increasing bird life in the area.
Find out more and Gift a Predator Trap Donation at this link.
---
---
Follow ENM
Who are we?
Environment Network Manawatū is a network of around sixty member organisations that fosters and encourages environmental initiatives in the Manawatū, in areas ranging from sustainable living to wildlife conservation.
Learn more about us:
Volunteer(s) of the Month. Shannon Kai Hub.
The spirit of volunteering is visible everywhere you look at the Shannon Kai Hub. From the bustle of stocking the shelves, to the friendly chatter in the opp shop and sitting room, to the clean-up after opening hours, the work here is shared by a team of 27 volunteers. They come from as far away as Levin and Longburn. Some drive to Palmerston North and fill their cars at Just Zilch for the weekly stock-up, another does the banking run when working up there. A Steering Group of eight put in more volunteer hours managing the centre, and even the core group of paid staff put in double their paid hours, doing extra volunteer work. Read more here...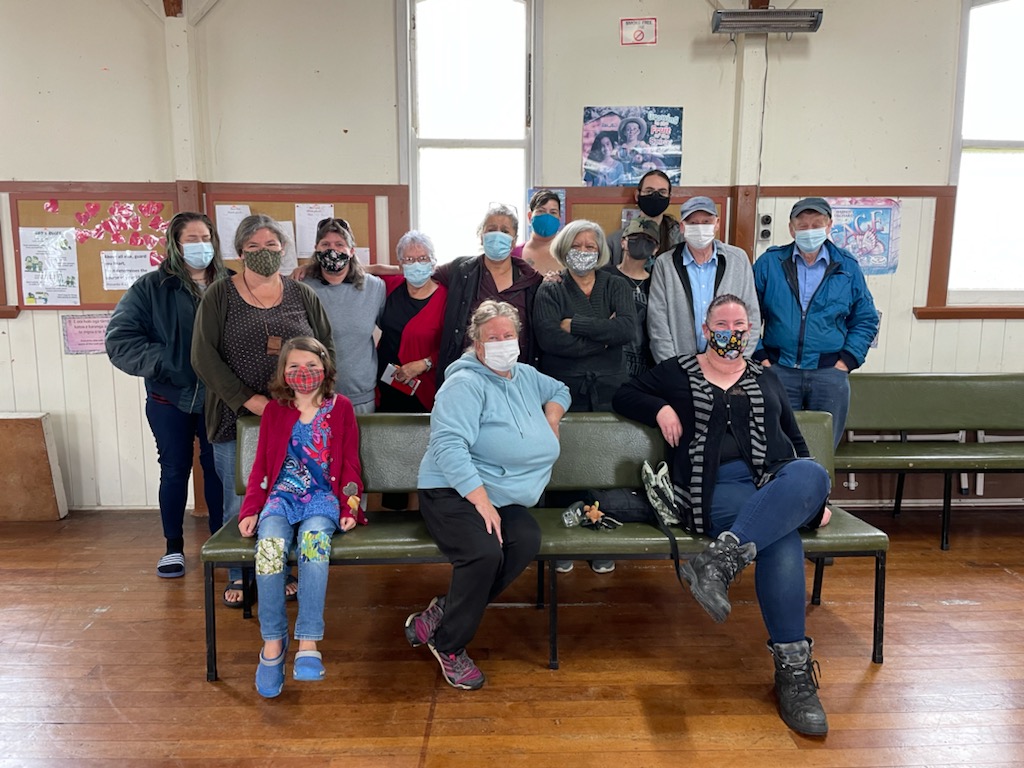 ---
Te Miro Farm Community Project.
ENM Member GroupTe Kāuru in collaboration with Ag Research and Te Miro Farm have created an engaging and informative video case study exemplifying some of the incredible work is happening to protect and enhance a unique stretch of the Manawatū River.